hi! my name is meggy boo! you may also know me as doogsley on
twitter
and
twitch.tv
. i am an intuitive tarot reader, foolish artiste, and lover of all things sweet, soft, and magickal.
she/her

i'm a 25yr old witch living in the sleepy pocono mountains. my house is in the deep woods, surrounded by friendly flora n fauna and clean, crisp, pennsylvanian air. i'm incredibly passionate about embracing whimsy, language learning, performing arts and crafts, and drinking endless tea out of endless mugs. my free time is often spent doing yoga, meditating, hula hooping, playing my ukulele and singing, napping, journaling, and playing cute video games!
my main goal as your tarot reader is to open up space for others to explore a path of unapologetic self-love, radiant sovereignty, and empowering self-confidence. i'm very passionate about cultivating a luminescent, intuitive practice based upon my morals of universal kindness, intersectional equality, and loving accountability. i love you!
✨ ♡ ~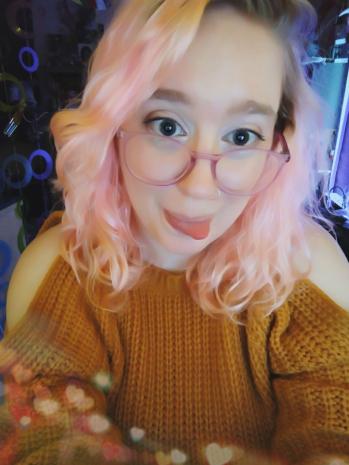 ☁️ gemini sun + moon, pisces rising (tropical) 🔹 cosmic green eclectic witch 🔹 reiki practitioner 🔹 ethical vegan 🔹 curiouser & curiouser 🔹 yogi in training ☁️